20 August 2020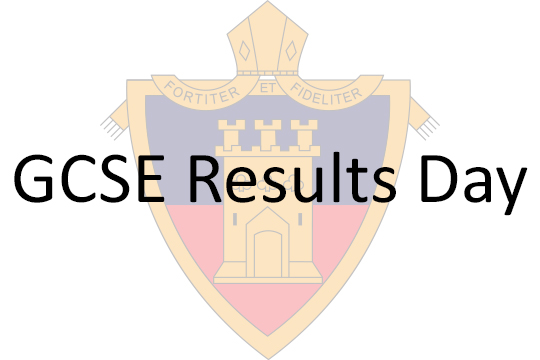 In any year GCSE Results' Day is a special day, a day of celebration, reflection and maybe even a few tears as one journey comes to an end and the decisions are made as to which path to take next. Life since March has of course been very different to normal, but today is momentous nonetheless as our Year 11s reap the rewards of five years of hard work at Bishop Rawstorne.
Every year we predict the likely results of Year 11s ahead of their GCSE exams and once the GCSE examinations have been sat, the results are incredibly close to what we have predicted, an affirmation of not just the papers taken in May and June, but five years of hard work. This year is no different, we know the strengths of our students, where they have needed support, how they have progressed over time and the standard that they achieved in their mock exams or assessments. We have predicted their likely GCSE grades based on our knowledge of them, as we would in any given year, and what they have achieved in their awarded grades is a fair and well-deserved reflection of perseverance, resilience and drive. Every single grade has been worked for and should be enjoyed, celebrated and valued. The results across the year group are phenomenal.
As individuals and as a group our Year 11s have been very special, fine young adults ready to grasp opportunities that have come their way, in and out of the classroom, supportive and caring of each other, respectful to those around them. These students have character and a broad range of qualities that will equip them well for a successful life ahead. They have lived out the Christian values of the school day in, day out, and we hope they will always carry a part of Bishop Rawstorne with them, just as for us they will always be part our Christian family.
To our parents we say a massive thank you for entrusting the secondary education of your children to us and supporting us so well over the last five years. The students are truly a credit to you. Of course, none of this would be possible without a committed, passionate and caring teaching and support staff who take the concept of going the extra mile, well, the extra mile. The relationships in the classroom are outstanding and all of us are delighted to see our students awarded the grades they have earned.
Finally, to all of our Year 11s we say well done for all you have achieved, thank you for being such a wonderful year group and all the best of luck on your onward life journey. We hope to see you soon and in the meantime go forward, bravely and faithfully.